THE LOVE AND THE PASSION FOR ITS TERRITORY.
PARMA TRAVEL FOOD: experts of the territory and of his products. 
The idea of founding Parma Travel Food arises from the wish of Claudio and Marisa to share with others a few passions cultivated in the time for the good kitchen, the good wine and for the alimentary products of its earth.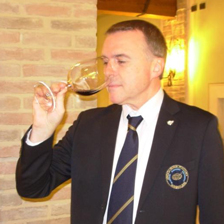 Having had the luck to learn since child the secrets of the manufacturing of the cured meats typical in Parma and above all test the excellent traditional family kitchen, Claudio has a enviable historical memory of perfumes, tastes and consistencies of dishes and  typical  products. After a long experience as manager and  then businessman  in the transport sector, he improved his passion for the wines entering to do a part of the Italian Sommelier Association  in the 1996, of which is sommelier and official taster. Inside the association covered for a few years the charge of assistant delegated and from 2010 has assumed the task of Provincial Delegate. His interests in the gastronomy world have also approached him to the ideals of the Slow food which has been collaborator for a few years, reviewing the taverns and the local restaurants for the guide "Taverns of Italy".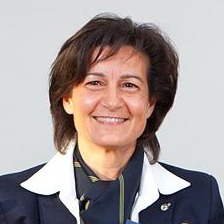 Birth sardine, citizen of Parma for adoption, Marisa comes from a humanistic formation culminated with the degree in Modern Letters the title of desk of Italian Literature and Latina which does continuation  the title of desk of Italian  and  Latin Literature In The Scientific Secondary schools. The passion for oeno-gastronomy opens a way of formation with AIS and the attainment of the sommelier's title in 2007, official taster in 2009 and  teacher  the next year.  The Wine Accademy  inside the  Alma – International School Of Kitchen –  bring to the title of Sommelier Master with the discussion of a tesi on the sparkling wine to Classical Method in Italy. Parma trvel Food represent for Marisa the perfect fusion of these two souls: the humanistic study and the oeno-gastronomy.
The wide knowledge of the Parmesan territory, of his little productive realities mom-and-pop and the traditional refreshment, that still he entirely produces its culinary treasures from himself they form a combination of experiences than Claudio and his company place of how many are to the search for things at disposal authentications, beautiful and good.
Call us: (+39) 348 017 25 82